Who doesn't LOVE sweets? We know we sure do! With two holidays centered around candy and sweets coming up, we thought you'd like to check out these diabetes-friendly desserts that won't spike your sugar but WILL satisfy your cravings!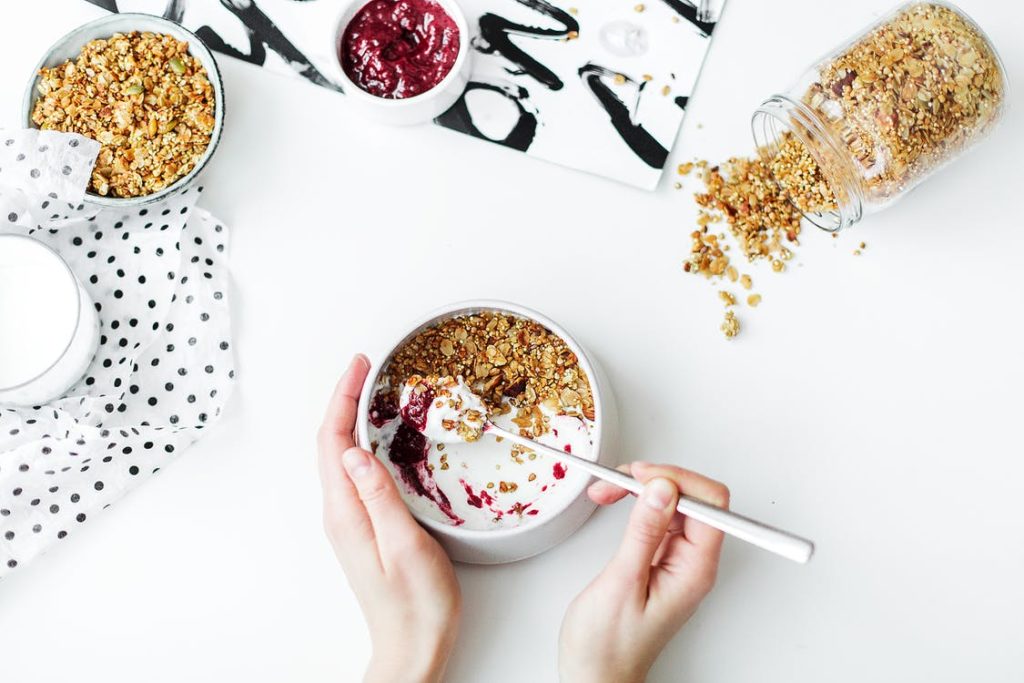 Strawberry-Chocolate Greek Yogurt Bark
Craving some chocolate bark? This healthier version will satisfy all your sweet cravings as a quick snack or delicious dessert!
What You'll Need:
3 cups full fat plain Greek yogurt
¼ cup pure maple syrup or honey
1 teaspoon vanilla extract
1 ½ cups sliced strawberries
¼ cup mini chocolate chips
Step 1
Line a rimmed baking sheet with parchment paper.
Step 2
Stir yogurt, maple syrup (or honey), and vanilla in a medium bowl. Spread on the prepared baking sheet into a 10-by-15-inch rectangle. Scatter the strawberries on top and sprinkle them with chocolate chips.
Step 3
Freeze until very firm, at least 3 hours. To serve, cut or break into 32 pieces.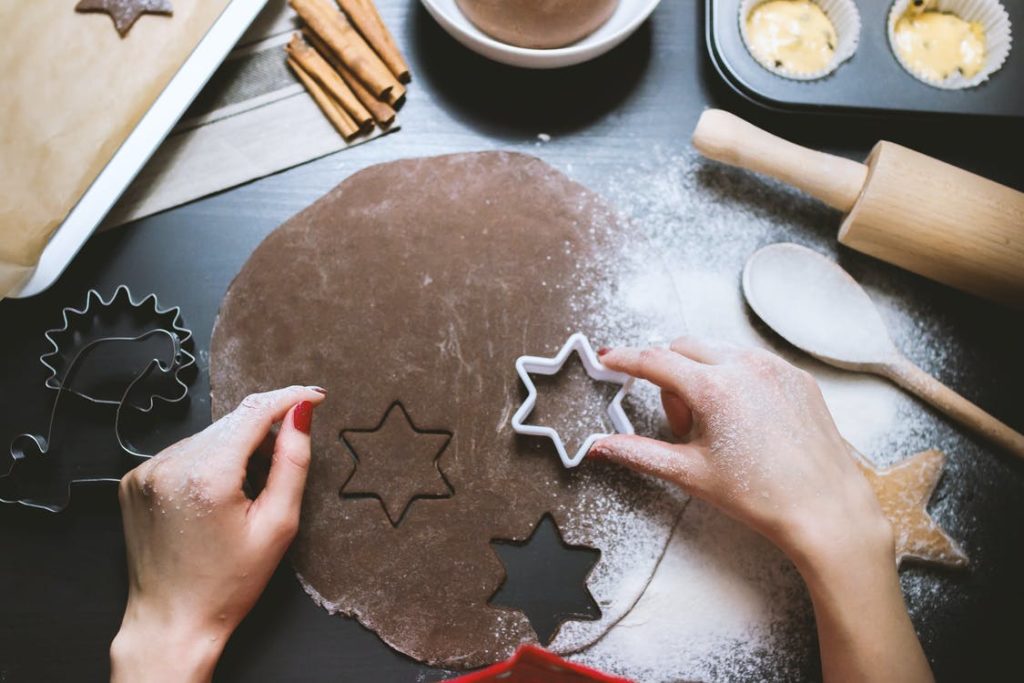 Chocolate Brownie Cookies
Fill your home with the scrumptious scent of these chocolatey brownie cookies that everyone can enjoy!
What You'll Need:
¼ teaspoon baking soda
1 cup all purpose flour
¼ cup butter
⅔ cup granulated sugar
⅓ cup unsweetened cocoa powder
¼ cup packed brown sugar
¼ cup buttermilk or sour milk (see Tip)
1 teaspoon vanilla
Non-stick cooking spray
1 tablespoon sifted powdered sugar
Step 1
In a small bowl stir together flour and baking soda; set aside. In a medium saucepan melt butter; remove from heat. Stir in granulated sugar, cocoa powder, and brown sugar. Stir in buttermilk and vanilla. Lastly, stir in flour mixture just until combined. Cover and chill dough for 1 hour. (Dough will be stiff.)
Step 2
Preheat the oven to 350 degrees F. Lightly coat cookie sheets with nonstick cooking spray or line with parchment paper. Drop chilled dough by rounded teaspoons onto a cookie sheet.
Step 3
Bake for 8 to 10 minutes or until edges are set. Cool on cookie sheet for 1 minute. Transfer to a wire rack and let cool. Sprinkle with powdered sugar.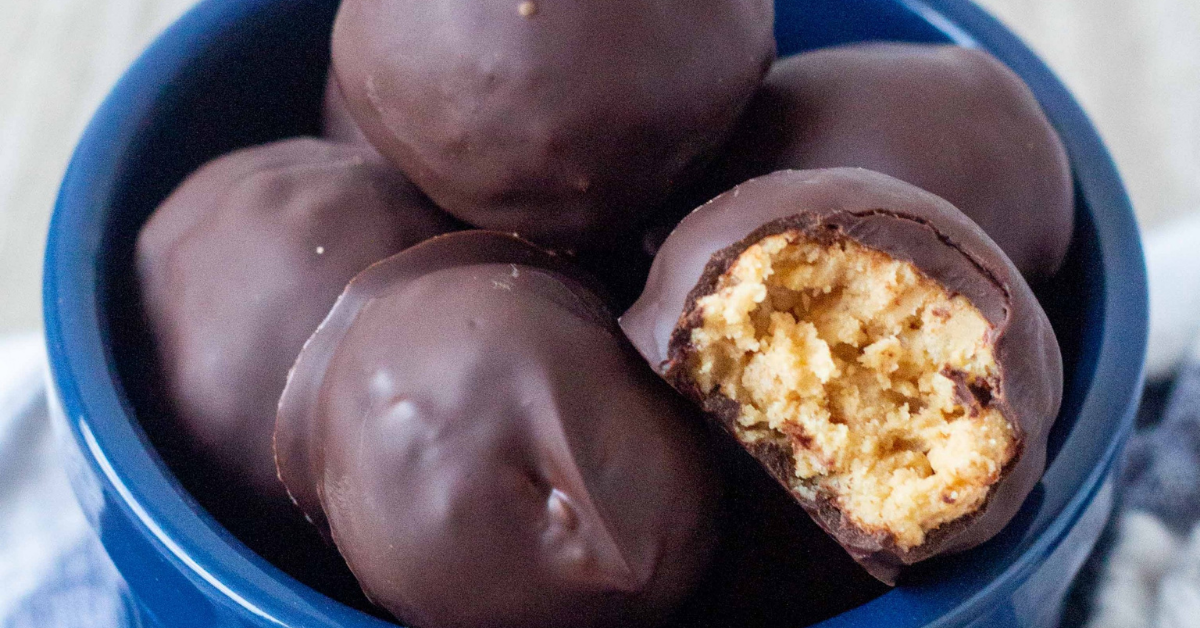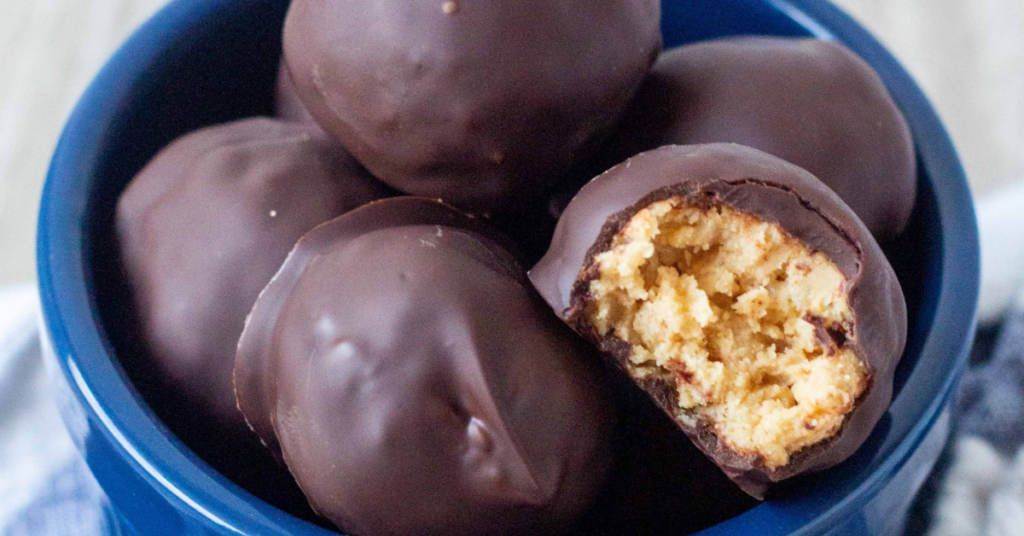 Crispy Peanut Butter Balls
This super simple 4 ingredient recipe is the perfect go-to snack or quick sweet treat! If due to allergies you cannot enjoy peanut butter you can always swap it out for almond butter or sunflower seed butter!
What You'll Need:
½ cup natural peanut butter, almond butter or sunflower seed butter
¾ cup crispy rice cereal
1 teaspoon pure maple syrup
½ cup dark chocolate chips, melted
Step 1
Line a baking sheet with parchment or wax paper. Combine peanut butter, cereal, and maple syrup in a medium bowl. Roll the mixture into 12 balls, using about 2 teaspoons for each. Place on the prepared baking sheet. Freeze the balls until firm, about 15 minutes.
Step 2
Roll the balls in melted chocolate. Return to the freezer until the chocolate is set, about 15 minutes.