Top 3 Hearty Fall Salad Recipes
Salads — the boring health food all dieters dread, right? WRONG! If you think salads are a snooze then it's time to level up your game with these hearty and healthy recipes full of seasonal fall veggies! They're full of essential vitamins and minerals, low in carbs, and best of all they're satisfying and delicious. Let's get cooking!
Beet, Carrot, & Apple Salad
Root vegetables are the star of this dish. Sweet and earthy beets are full of fiber to keep you full while walnuts add protein and heart-healthy fats. It's the perfect refreshing side for a fall dinner part.
INGREDIENTS
1 medium beet (or ¾ cup pre-shredded)
2 medium carrots (or ¾ cup pre-shredded)
1 large Granny Smith apple, peeled
¼ cup walnuts, chopped
2 Tbsp flat-leaf parsley, chopped
1 Tbsp dill, chopped
1 Tbsp fresh lemon juice
½ tsp salt
Freshly ground black pepper
1 Tbsp extra virgin olive oil
DIRECTIONS
Toast walnuts until fragrant in a dry frying pan and set aside.
Shred beet, carrots, and apple using a box grater.
Add all ingredients to a bowl and toss to combine. Serve immediately and enjoy!
Yield: 4 Servings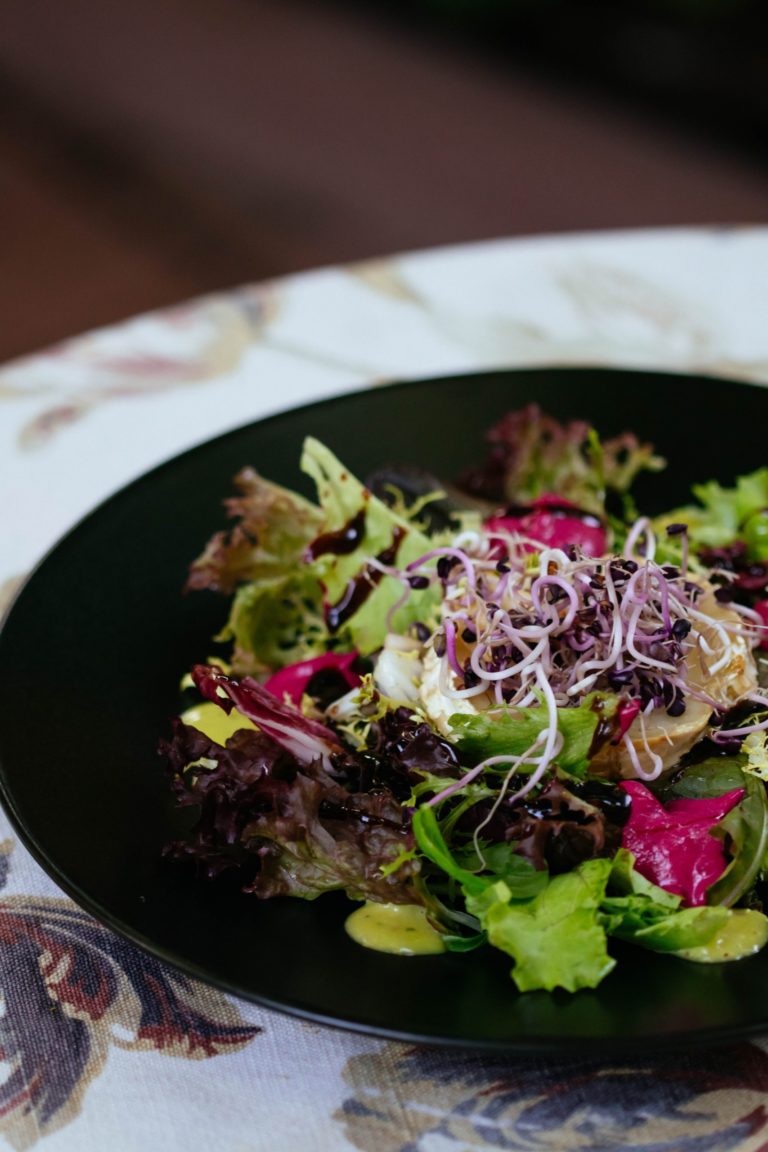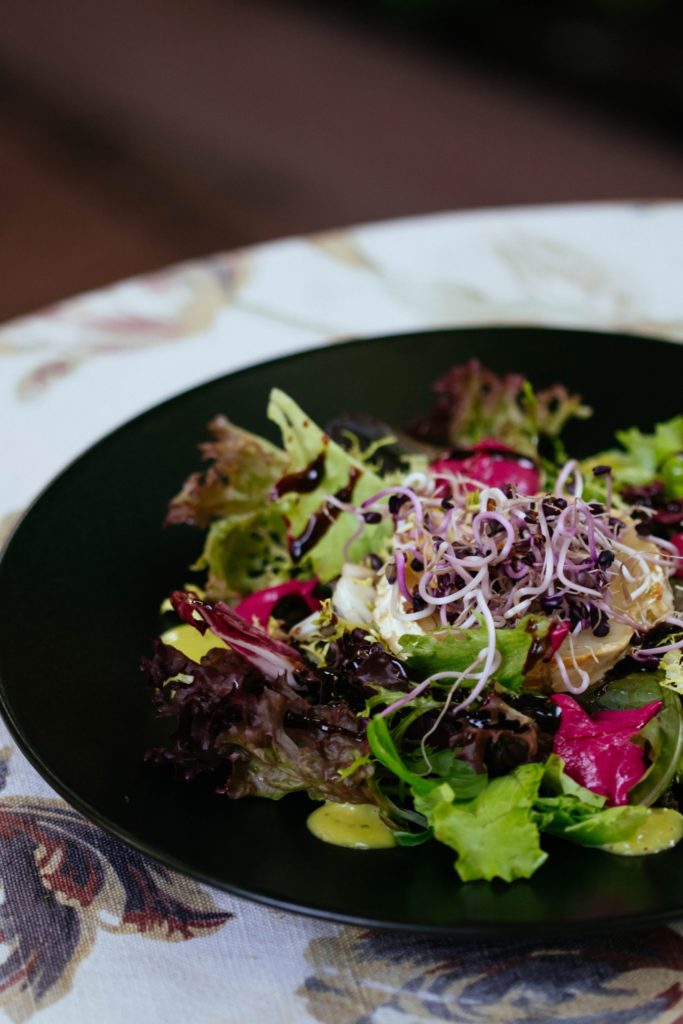 Autumn Power Bowl
If you're not huge on leafy greens, this salad is truly a full meal with sweet potatoes, quinoa, black beans, brussels sprouts and more wholesome goodness. It makes a filling lunch or dinner for busy weekdays and keeps well in the fridge when prepared ahead of time!
INGREDIENTS
1 sweet potato, diced
1 Tbsp coconut oil, melted
½ tsp ground cinnamon
1 Tbsp apple cider vinegar
1 Tbsp sugar-free maple syrup
1 Tbsp extra-virgin olive oil
½ Tbsp Dijon mustard
4 cups brussels sprouts, shredded
1 cup canned black beans
1 cup cooked quinoa
¼ cup dried cranberries
½ cup almonds, chopped or sliced
Salt & pepper to taste
DIRECTIONS
Preheat the oven to 425°F. Line a baking sheet with parchment paper. In a bowl, toss your sweet potatoes with coconut oil, cinnamon, salt and pepper. Then spread them in an even layer on your baking sheet and bake until potatoes are tender, 20 to 30 minutes, stirring every 10 minutes.
Prepare dressing: In a medium bowl, whisk vinegar, sugar-free maple syrup, olive oil, Dijon mustard, salt and pepper
In a large bowl, toss together shaved brussels sprouts, beans and quinoa. Add your dressing and toss until everything is evenly mixed. Then top your bowl with sweet potatoes, cranberries and almonds.
Yield: 2 Servings
HARVEST COBB SALAD
Love a creamy dressing? Then this is the recipe for you! We put a fall twist on the classic Cobb salad and top it with a dressing so delicious you won't believe it's actually healthy.
INGREDIENTS
For the Cobb Salad:
2 romaine hearts, roughly chopped
2 cups chicken breast, cooked & cubed
2 cups butternut squash,cubed & roasted
6 slices turkey bacon, cooked & crumbled
3 large hard-boiled eggs, peeled & chopped
2 avocados, sliced
1 cup pecans, whole or chopped
For the Creamy Corn and Poblano Dressing:
1 poblano pepper, roasted & peeled
1 clove garlic
2 ears corn, cooked
2 limes juiced
1 tsp ground cumin
1 tsp salt
⅓ cup extra virgin olive oil
DIRECTIONS
Prepare your ingredients: chicken can be grilled, baked, steamed, or prepared to your preference. Cube butternut squash, toss with a drizzle of olive oil, salt and pepper, and roast at 425°F until tender, about 15 minutes.
Preheat your oven to broil. Place the poblano pepper on a small baking sheet and set it on the top rack in the oven. Check the pepper every 1-2 minutes, turning when the skin is black and blistered. Remove the poblano from the oven when it's black on all sides. Place the pepper in a zip bag and allow it to steam for 10 minutes. Then remove the skin, stem, and seeds.
Slice the corn kernels off the cobs and add to a blender along with your roasted poblano, garlic clove, lime juice, salt, and cumin. Puree until smooth, then slowly drizzle in the olive oil while the blender is running to emulsify. Once the dressing is smooth and creamy, turn off the blender and pour into a serving bowl.
Pile your chopped romaine on a large platter. Arrange the chopped chicken, roasted butternut squash, turkey bacon, pecans, eggs and avocados in rows on top of the romaine. Serve with creamy corn and poblano dressing and enjoy!
Yield: 4 Servings
Is your mouth watering yet? 'Tis the season for fresh fall produce. Don't wait to try these amazing, scrumptious, and satisfying salads — and let us know what you think in the comments below!